How mindfulness & yoga can help your mental game by Alyce Wellons, LCSW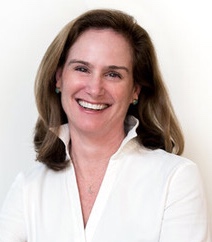 Alyce Wellons has maintained a private psychotherapy, supervision, and consultation practice in person and online for 21+ years. Alyce is licensed in NC and Georgia. Trained in Mindfully Based Stress Reduction (MBSR) and LifeForce Yoga, she has taught at leading meditation centers nationally and internationally. Alyce has written, practiced, and spoken extensively on the use of mindfulness and meditation for stress management, anxiety, and depression. These techniques can provide focus, depth, and clarity for CEO's, athletes, and countless other professionals. Alyce is a lifelong amateur player who is reconnecting with tennis at mid-life. Learn more about her practice and how to contact her at www.alycewellons.com.
Q. Tennis great Novak Djokovic has credited his success in tennis to his practices of mindfulness and yoga. How do you think establishing one or both of these practices could benefit a tennis player's game?
Tennis is mostly mental. You win or lose the match before you even go out there." — Venus Williams
Do any quick Google search on the mental game of tennis, and you will find the main theme centers around your thoughts. We have 6,000 to 8,000 thoughts a day. Most of them are negative, repetitive, and mean very little. Mindfulness is the ability to observe these thoughts without judgement, like watching the ticker tape on the bottom of a tv news screen or a stream of water flow by. You are NOT your thoughts. You are the observer of your thoughts. When you're in the small or big moments of your tennis game and stress and pressure begin to rise, your mind perceives this as danger; the mind and body begin to contract and send messages to protect and contract. We are exquisitely designed by nature to protect ourselves from danger, so the body and mind are doing what they are wired to do. And although an argument can be made that we are in danger on the tennis court, i.e., the other gal or guy is getting ready to win or we missed our go-to shot, of course we are not in mortal danger. And our bodies and minds don't need to arm ourselves with that primitive gear. Instead, we need to shift into our more evolved coping skills in those moments.
So, the challenge in the mental game of tennis is to learn how to move from stress contraction into a more expansive place of clarity and choice.
The first step is to breathe. When we are in fear, we hold our breath, immediately sending a signal to our central nervous system that we are in danger. But when we take a nice deep breath and breathe regularly, we send the signal to our central nervous system that all is well, and we loosen the mental and physical contraction. This allows our mental and physical capacities to be free and expansive. We can think more clearly, remember our coaching, and make decisions from a place of clarity. We open the path to return to ourselves and the game we know we can play.
Why does Djokovic credit yoga as well? Same principles. When you are deep in a difficult pose, the abs or quads are burning, your mind and body are begging you to release the pose and get some relief. But when you observe those thoughts simply as thoughts — not facts, and allow yourself to breathe, loosen, and relax the body right into the pose, you are able to find spaciousness, depth, and freedom. You know you can go deeper and further. The ability to create moments of relaxed awareness in the middle of physical discomfort and mental distress is THE game changer.
The takeaway here is that we aren't doing anything right or wrong…our physiology is wired to seek safety, recognize danger, and keep us alive. We just need to readjust that physiology in those moments so we can access our training, skill, and mental presence and get back into the game mentally and physically. Begin to look for moments on the court (and in life!) where you find yourself contracting and holding your breath.
Take a moment, do some of the tips below, and see what happens. Don't wait until the big moment in the game to try out these mindfulness practices. Practice them regularly and they will be there when you need them. In my next blog, we'll explore other tips that strengthen the mental game of tennis.
Tips to Begin Mindfulness on the Court:
Take a breath…
— When you feel negative thoughts beginning or the body contracting.

Add a light smile at the lips to signal your central nervous system that all is well…
— Deepen the opportunity for the body and mind to relax and open.

Lightly shake it off and step into the moment of the point happening now…
— Literally shake the body off a bit to loosen the contraction from stress, thereby creating expansion and clarity. Tennis players are often bouncing around the court because the body intuitively knows to shake it off. When we pair this action with intention, mental power is increased.